Elementary Administrators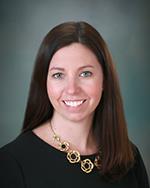 Phone:
Email:
Degrees and Certifications:
Dr.

Lisa Rheaume - Defer Principal

As an alumna of the Grosse Pointe Public Schools, Lisa Rheaume is excited to be part of the team at Defer Elementary School! Lisa started her career as a 5th grade teacher at Kerby Elementary school in 2006 and has spent her entire teaching career in the Grosse Pointe Public Schools, most recently at Mason Elementary school, before being selected as the principal at Defer Elementary School. Lisa earned her Bachelors of Arts in Education from the University of Michigan, Masters of Arts in Education from Michigan State University, and an Education Specialist Degree from Oakland University. In 2017, Lisa earned her Ph.D. in Educational Leadership from Oakland University. Lisa is passionate about developing tomorrow's leaders by creating a learning environment inclusive of all learning styles. She believes by partnering with parents, staff, and students we can empower our students to be leaders and learners each and every day. Lisa is honored to serve and collaborate with the members of the community as the leader of Defer.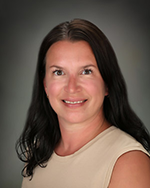 Phone:
Email:
Degrees and Certifications:
Jodie Randazzo - Ferry Principal

Jodie Randazzo will serve as the Interim Principal of Ferry Elementary School for the 2019-20 school year. She received her Bachelor of Arts in Elementary Education from Wayne State University, and her Masters Degree in Educational Leadership from Oakland University. Jodie is an eighteen-year veteran elementary teacher in GPPSS. She previously taught at Monteith and Kerby. In addition, she is a graduate of the Galileo Leadership Academy, serves as a leader of the Grosse Pointe Learning Network, and is highly engaged in Leader In Me. You may already know her as a past administrator of the Camp Invention Summer Program. Jodie is excited to join the Ferry team.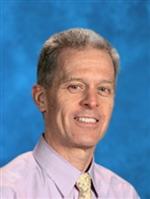 Phone:
Email:
Degrees and Certifications:
Walt Fitzpatrick - Kerby Principal

Walt is originally from New Jersey moving to Michigan in 1994. He obtained his undergraduate degree in elementary education from New Jersey City University and his graduate degree in administration and supervision from Montclair State University. His Grosse Pointe career began in 1994 after teaching in New Jersey for 9 years. He taught sixth and seventh grade math classes at Pierce Middle School until 1998 when he became the school's assistant principal. Mr. Fitz served in that capacity until being named the principal at Trombly Elementary School in 2003. He became principal at Kerby in 2020. He has also coached basketball at Pierce Middle School and Grosse Pointe South High School. He and his three children (graduates of the Grosse Pointe Public Schools) reside in Grosse Pointe Farms.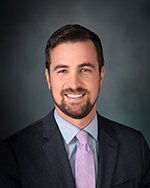 Phone:
Email:
Degrees and Certifications:
Ryan Francis - Maire Principal

Before becoming Principal of Maire Elementary, Mr. Francis was a teacher at Mason Elementary School. In his 11 years teaching fourth and fifth grade there, he has also served as the GPPSS Math Committee Elementary Chair, served on the Blue Ribbon Facilities Committee, the Strategic Planning Committee, and as the Mason PLC Technology Committee Leader. As a member of the Galileo Teacher Leadership Academy, he attended training on formative assessment, project based learning, growth mindset, social justice and restorative practices. He has led Grosse Pointe staff development on technology integration, communication tools with parents, and techniques for staff to share lesson plans and best practices. He is also the lead problem-solver for technology problems in his building. In 2016 he was named a GPPSS Distinguished Employee for his efforts going above and beyond to help students and staff reach their full potential. Mr. Francis is excited and eager to start working with Maire students, families, staff, and the entire community.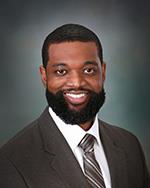 Phone:
Email:
Degrees and Certifications:
Dr. Roy Bishop - Mason Principal

Roy is elated to be joining the Grosse Pointe Public School System after being in the Birmingham Public School District for nine years. While in Birmingham, Roy served as an elementary classroom teacher, District-wide 21st Century Curriculum Facilitator and an assistant principal at both the elementary and middle school level. He received his Bachelor Degree in elementary education from Eastern Michigan University, Masters Degree in curriculum and instruction from Marygrove College and an Educational Specialist Degree in educational leadership from Oakland University. Roy is married to his wonderful wife Latoya and they have three beautiful children together. Roy's relentless optimism and dedication to having high expectations for all learners, provides a nurturing and family orientated learning environment for all stakeholders. You will often hear him say, "What a great opportunity!" Roy firmly believes that your attitude is something that you can control and he chooses to have a growth mindset and look at the positive in every situation. He also believes that our job as educators is to help every student that enters Mason reach for the stars and embrace the mindset that everyday is an opportunity for them to make a difference in the world they live in!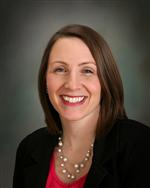 Phone:
Email:
Degrees and Certifications:
Shelleyann Keelean - Monteith Principal

Shelleyann Keelean is an Alumni of Grosse Pointe Schools. She then went on to receive her undergraduate degrees from University of Miami, Florida in Elementary Education and Studio Art with an endorsement in ESL. Before beginning her career in Grosse Pointe she taught in Chicago and Elmhurst Illinois for 9 years. During her 9 years in Chicago she received her Masters as a Reading Specialist focusing in Learning Disabilities from DePaul University, National Board Certification in Language Arts and Literacy as well as a Masters in Administration and Supervision from Concordia University. Her Grosse Pointe career started at Parcells Middle School where she taught 8th grade English until she was appointed principal at Monteith Elementary in 2015. Shelleyann and her family reside in Grosse Pointe Park and she is so thrilled to be back in the community and schools that fostered her love for learning. She believes that relationships are the foundation of a strong education, when you build trust in a school community all members of the community feel valued and appreciated. Setting high expectations for all stakeholders is important in creating a positive school climate and culture. She believes you get back what you give, so… always give kindness because kindness matters!
Phone:
Email:
Degrees and Certifications:
Dr. John Kernan - Richard Principal

Mr. Kernan was a principal at Hunter Elementary School, Gibraltar, before joining the GPPSS family as Principal of Richard Elementary. Prior to that, he was an Instructional Specialist for Birmingham Public Schools where he provided professional development and mentoring for staff, and developed and supported data-driven interventions for students. His teaching experience includes 4th grade in Birmingham, 2/3 in Clawson, and 3rd grade at Our Lady of Mount Carmel. He has also served on strategic planning committees, assisted with the accreditation process, served on Positive Behavior Intervention and Support teams, coordinated the English as a Second Language (ESL) program, been the Great Start Readiness Program (GSRP) supervisor, and streamlined RTI services and process. In 2014, he presented Teaching Kids to Harness Technology to Solve Global Problems at the International Society for Technology in Education, Atlanta, GA.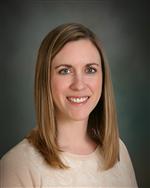 Phone:
Email:
Degrees and Certifications:
Dr.

Sara Delgado - OneGP Virtual Principal

Sara Delgado is originally from Pennsylvania and moved to Michigan in 2007. She received her Bachelor of Arts in Elementary Education and Spanish from Indiana University of Pennsylvania, her Masters Degree in Educational Administration from Temple University, and an Educational Specialist and a Doctor of Philosophy in Educational Leadership from Oakland University. Sara began her teaching career at Philadelphia Public Schools in 2002, then was hired at Grosse Pointe Public Schools in 2007. While in Grosse Pointe, Sara has worked as an elementary Spanish teacher, elementary classroom teacher, and elementary school principal. In the 2020-21 school year, she accepted a position as administrator of the One GP Virtual program for the approximately 1400 students whose families elected to participate in remote instruction. Sara resides in Grosse Pointe Woods and is a strong supporter of the school system and the community. Sara believes that the number one responsibility of a school leader is work collaboratively to create an environment in which all stakeholders feel safe and secure. She is dedicated to ensuring that GPPSS is a great place for students to learn and grow every day!