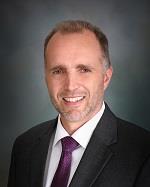 Phone: 313.432.3004
Email:
Degrees and Certifications:
Dr.

Jon Dean - Superintendent

Before being selected as superintendent in May 2021, Dr. Jon Dean served the Grosse Pointe Public School System as Deputy Superintendent for Educational Services for nine years, joining the GPPSS administrative team in February of 2012. Previously, he started his career as a high school math teacher, served as an elementary principal in several districts and served as an assistant superintendent for human resources in a suburban Detroit school district. Jon has several degrees including a doctorate from Wayne State University as well as a degree from Saginaw Valley State University. Nothing is more rewarding for Jon than working collaboratively with staff, parents and students to ensure the success of all the children in our district. The Dean family resides in Grosse Pointe Woods and have two children, a recent graduate of Grosse Pointe North and a current student at GPN.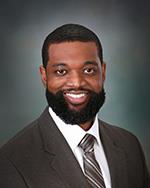 Phone: 313-432-3015
Email:
Degrees and Certifications:
Dr.

Roy Bishop, Jr. - Deputy Superintendent of Educational Services

Before joining GPPSS in the fall of 2016 as principal of Mason Elementary, Bishop worked nine years in the Birmingham Public Schools, serving as an elementary classroom teacher, a district-wide 21st century curriculum facilitator, and an assistant principal at both the elementary and middle school levels. He received a Bachelor of Arts degree in Elementary Education from Eastern Michigan University, a Master of Arts degree in Curriculum and Instruction from Marygrove College, and an Educational Specialist degree in Leadership and Doctor of Education degree in Organizational Leadership from Oakland University.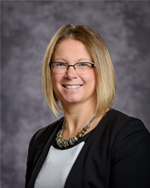 Phone: 313.432.3080
Email:
Degrees and Certifications:
Amanda Matheson - Deputy Superintendent of Business Services

Amanda Matheson started her career in public accounting working for Rehmann for four years. She then transitioned to public schools where she served as the Business Manager for Sault Ste. Marie Area Public Schools for eight years and the Chief Financial Officer of Ann Arbor Public Schools for two years. Amanda has her Bachelor of Science in Accounting from Lake Superior State University, Master of Arts in Education Administration from Northern Michigan University, State of Michigan Certified Public Accountant license and State of Michigan School Administrator license. In April 2020, she joined the Grosse Pointe Public Schools central administration team as the Deputy Superintendent for Business Operations & Support Services where she oversees non-instructional services including buildings & grounds, enrollment, finance, food service and transportation operations. Amanda takes great pride in long-term planning to ensure our District is safe for students and staff and fiscally sound so we can provide quality educational programs now and in the future. Amanda and her husband, along with their three children reside in Grosse Pointe Woods. All three children are enrolled in GPPSS; two at Parcells and one at Ferry.
Phone: (313) 432-3062
Email:
Degrees and Certifications:
Brandy Pavlik - Director of Business Operations

Brandy earned her Bachelor's and Master's degrees from Davenport University. She started her career as a business office manager and accounts receivable manager in the private sector. Her background also includes experience working as an accountant for Imlay City Community Schools and as Business Manager for Clintondale Community Schools. She then worked as a Senior Associate for Croskey Lanni, PC, where she served in several roles including as a CFO for 5 public school academies, and an auditor of other public school academies and not-for-profit entities, as well as providing monthly accounting and reporting services for small businesses. She joined GPPSS in 2021.
Phone:
Email:
Degrees and Certifications: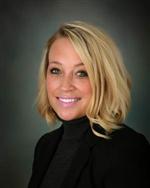 Phone: 313.432.3017
Email:
Degrees and Certifications:
Nicole Pilgrim, M.Ed, SHRM-CP - Director of Human Resources

Nicole joined the Grosse Pointe Public School System's central office administrative team in January of 2016. She has over 20 years of leadership and human resource experience in both Pre-K and Higher Education industries. Nicole has a Bachelor of Science in Business Management, a Master of Arts in Education, and a Graduate Human Resource Management Certificate. Nicole is also a certified human resource professional holding a SHRM-CP and the Inclusive Workforce Culture specialty badge. Nicole is an effective coach, business partner, and consultant to the leaders she supports. Her customer service and outside of the box growth mindset positively impacts our organization.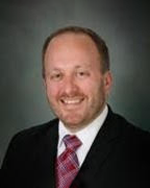 Phone: 313.432.3042
Email:
Degrees and Certifications:
Dr. Dan Hartley - Director of Secondary Instruction

During Dan's 20 years in public education, he has served as the Director of Secondary Instruction for the Fraser Public Schools, Principal of Parcells Middle School, Elementary Principal and Middle School Assistant Principal for the Dearborn Public Schools, and a High School Social Studies Teacher. His teaching experience includes teaching AP Government, Civics, Economics, and Psychology. Dan has Bachelors and Masters Degrees from the University of Michigan, and did his Specialist and Doctoral work in Organizational Leadership through Oakland University. Dan and his wife, Sarah, who is a teacher at Defer, are Grosse Pointe residents. Their two boys are students at Ferry Elementary School.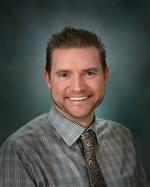 Phone: 313.432.3044
Email:
Degrees and Certifications:
Keith Howell - Director of Pre-K and Elementary Instruction

Keith Howell started his GPPSS tenure as principal of Monteith Elementary, where he spent 8 years before moving to his current position as Director of PreK-Elementary Curriculum in July 2015. Before coming to Grosse Pointe, Mr. Howell spent 10 years at Harding Elementary within the Van Dyke Public Schools. The first 5 years he taught 4th-6th grade students and then moved to the principal position in 2002. Mr. Howell received his Master's Degree in Educational Administration from Saginaw Valley State University in 2001 and his Bachelor of Science in Elementary Education from Oakland University in 1997. He graduated from Notre Dame High School in 1992. Mr. Howell and his wonderful wife live in Macomb and have three amazing children. He believes that The Grosse Pointe Public School System is a wonderful place built on tradition where students have fun throughout the learning process. Furthermore, Mr. Howell believes our district is extremely lucky to have teachers and parents who work together for the best interest of children, because by working together we will continue to accomplish great things!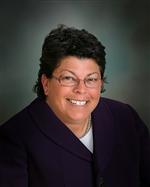 Phone: 313.432.3851
Email:
Degrees and Certifications:
Stefanie Hayes - Director of Special Education

Before joining the Grosse Pointe Public School system in February 2013, Stefanie was an administrator in both Wayne and Oakland Counties for over nine years. Before that she was a Special Education Supervisor for seven years and elementary principal for two years. Stefanie earned her Education Specialist degree from Wayne State University in Central Office administration and Special Education. She holds an MA in Special Education.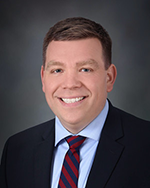 Phone: 313.432.5153
Email:
Degrees and Certifications:
Chris Stanley - Director of Instructional Technology

Chris started his career in Education as a high school English teacher for seven years working in Redford Union (one year) and Fraser (six years) Public Schools. Having the experience of teaching students in both the traditional and hybrid/online setting while working in a 1:1 environment, Chris honed his skills of using technology in the classroom. After earning his Ed. Specialist in Administration from Oakland University, Chris became an Associate Principal at L'anse Creuse High School North (two years) and joined GPPSS in the late Spring of 2017.