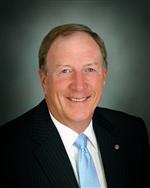 Phone: 313.432.3004
Email:
Degrees and Certifications:
Dr.

Gary Niehaus - Superintendent

Dr. Niehaus was hired as Superintendent of the Grosse Pointe Public School System in the spring of 2015. Most recently, he was superintendent of McLean County Unit District #5 in Illinois (13,650 students, 965 teachers, 664 staff, 45 administrators). He started his career as a high school teacher, served as a middle school principal in several districts, as Superintendent in Salem Elementary School District #111 (1,050 students), and then Superintendent for Charleston Community Unit District #1 (3,000 students). His advanced degrees include a doctorate in Educational Leadership and Policy Studies from Loyola University, a Specialist Degree in Education Administration, and a Master of Education from Southeastern Louisiana University. He has purchased a home within the GPPSS boundaries and has already started acclimating to the community by transferring his membership to the local Rotary and volunteering with the Grosse Pointe Chamber of Commerce.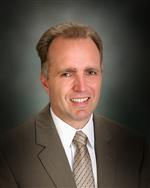 Phone: 313.432.3015
Email:
Degrees and Certifications:
Dr.

Jon Dean - Deputy Superintendent of Educational Services

Jon joined the Grosse Pointe Public School System administrative team in February 2012. He started his career as a high school math teacher, served as an elementary principal in several districts and most recently served as an assistant superintendent for human resources in a suburban Detroit school district. Jon has several degrees including a doctorate from Wayne State University as well as a degree from Saginaw Valley State University. Nothing is more rewarding for Jon than working collaboratively with staff, parents and students to ensure the success of all the children in our district. The Dean family resides in Grosse Pointe Woods and both of their children attend our schools.
Phone: 313.432.3080
Email:
Degrees and Certifications:
Amanda Matheson - Deputy Superintendent of Business Services
Phone: (313) 432-3062
Email:
Degrees and Certifications:
Brandy Pavlik - Director of Business Operations
Phone:
Email:
Degrees and Certifications: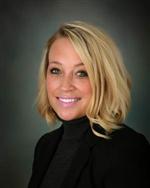 Phone: 313.432.3017
Email:
Degrees and Certifications:
Nicole Pilgrim, M.Ed, SHRM-CP - Director of Human Resources

Nicole joined the Grosse Pointe Public School System's central office administrative team in January of 2016. She has over 19 years of leadership and human resource experience in both Pre-K and Higher Education industries. Nicole has a Bachelor of Science in Business Management, a Master of Arts in Education, and a Graduate Human Resource Management Certificate. Nicole is also a certified human resource professional holding a SHRM-CP. Nicole takes pride in her ability to build cohesive teams, develop strong leaders, maintain employee morale, and support the employees she serves. Working for the Grosse Pointe Public School System is a dream career for Nicole because she is able to merge the two fields she loves the most, which are K-12 and human resources.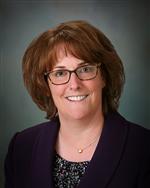 Phone: 313.432.3042
Email:
Degrees and Certifications:
Maureen Bur - Director of Secondary Instruction

Maureen Bur started her career as a high school science teacher in the fall of 1992 at Regina High School. In 1997, she began her current tenure with Grosse Pointe Public Schools as a 7th and 8th grade science teacher at Brownell Middle School. After earning her Masters Degree in Educational Leadership from Saginaw Valley State University in 1999 she began to pursue administrative opportunities within the district. In the fall of 2003, she was selected to become the principal of Kerby Elementary School where she successfully partnered with the staff and parent community to provide a rewarding learning environment for each and every Kerby Cougar! In the summer of 2012, she joined the Central Office team as the Director of PreK-Elementary Instruction. In February 2015, she was awarded the position of Director of Secondary Instruction where she strives to positively impact staff and students by working collaboratively to infuse Modern Teaching and Learning skills throughout the district.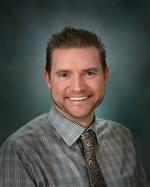 Phone: 313.432.3044
Email:
Degrees and Certifications:
Keith Howell - Director of Pre-K and Elementary Instruction

Keith Howell started his GPPSS tenure as principal of Monteith Elementary, where he spent 8 years before moving to his current position as Director of PreK-Elementary Curriculum in July 2015. Before coming to Grosse Pointe, Mr. Howell spent 10 years at Harding Elementary within the Van Dyke Public Schools. The first 5 years he taught 4th-6th grade students and then moved to the principal position in 2002. Mr. Howell received his Master's Degree in Educational Administration from Saginaw Valley State University in 2001 and his Bachelor of Science in Elementary Education from Oakland University in 1997. He graduated from Notre Dame High School in 1992. Mr. Howell and his wonderful wife live in Macomb and have two amazing school age children and another baby girl due in September. He believes that The Grosse Pointe Public School System is a wonderful place built on tradition where students have fun throughout the learning process. Furthermore, Mr. Howell believes our district is extremely lucky to have teachers and parents who work together for the best interest of children, because by working together we will continue to accomplish great things!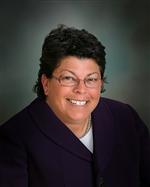 Phone: 313.432.3851
Email:
Degrees and Certifications:
Stefanie Hayes - Director of Special Education

Stephanie Hayes has been an administrator for the past nine years in Wayne and Oakland Counties. She was hired as GPPSS Director of Student Services in February 2013. Before that she was a Special Education Supervisor for seven years and elementary principal for two years. She earned her Education Specialist degree from Wayne State University in Central Office administration and Special Education. She holds an MA in Special Education.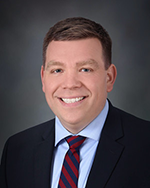 Phone: 313.432.5153
Email:
Degrees and Certifications:
Chris Stanley - Director of Instructional Technology

Chris started his career in Education as a high school English teacher for seven years working in Redford Union (one year) and Fraser (six years) Public Schools. Having the experience of teaching students in both the traditional and hybrid/online setting while working in a 1:1 environment, Chris honed his skills of using technology in the classroom. After earning his Ed. Specialist in Administration from Oakland University, Chris became an Associate Principal at L'anse Creuse High School North (two years) and joined GPPSS in the late Spring of 2017.