Phone: 313-432-3004
Email:
Degrees and Certifications:
Christian Fenton - Interim Superintendent

Christian Fenton attended the Grosse Pointe Public Schools from K-12 graduating from "The High" (Grosse Pointe South) with his wife Ann Grace Fleming Fenton. After graduating from Hope College with a BA in Business Administration, Fenton worked in the private sector at the CPA firm Doren Mayhew and Sperry Rand Corporation. During that time Fenton received his MBA from the University of Detroit.
Fenton started with the Grosse Pointe Public Schools central office in 1979 as their Supervisor of Accounting. For the next 37+ years he was Director of Business, Director of Business and Support Services, Assistant Superintendent and eventually being named Deputy Superintendent. He also served as Interim Superintendent prior to retiring.

His 4 children attended Mason and 3 of the 4 attended Parcells and Grosse Pointe North. His wife Grace and daughter Hope were both teachers.

Presently, Fenton serves on a number of committees, commissions and charitable organizations within the community.

"I consider it an honor to serve this fine public school system as the Interim Superintendent while the Board searches for a permanent Superintendent. Our professional faculty at every level do their very best each day to educate our community's students, using state of the art methods, creativity, compassion and hard work. In addition, our staff in each building and throughout the system is highly trained, experienced and devoted to educating and teaching each student."
Phone:
Email:
Degrees and Certifications: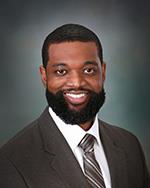 Phone: 313-432-3015
Email:
Degrees and Certifications:
Dr.

Roy Bishop, Jr. - Deputy Superintendent of Educational Services

With over 16 years in education, I've been at the forefront of cultivating cultures of excellence, inclusivity, and innovation. My journey began in Birmingham Public Schools. I served there as a teacher and instructional coach to an athletic director and assistant principal at the elementary and middle school levels.

During my tenure at Grosse Pointe Public School System (GPPSS), I've held the positions of Principal at Mason Elementary School and Deputy Superintendent for Educational Services. I've consistently focused on inspiring individuals from diverse backgrounds through effective communication, transparent thinking, and challenging the status quo.

My educational journey includes a Doctor of Education in Organizational Leadership from Oakland University, an Education Specialist in Leadership from Oakland University, a Master of Arts in Curriculum and Instruction from Marygrove College, and a Bachelor of Arts in Elementary Education from Eastern Michigan University.

As the Deputy Superintendent for Educational Services at Grosse Pointe Public School System, I consistently cultivate environments that create a meaningful and relevant academic experience for all learners. My unwavering commitment to making decisions rooted in what is best for students has been a driving force in my career.
Phone:
Email:
Degrees and Certifications:
Phone: (313) 432-3062
Email:
Degrees and Certifications:
Brandy Pavlik - Director of Business Operations

Brandy earned her Bachelor's and Master's degrees from Davenport University. She started her career as a business office manager and accounts receivable manager in the private sector. Her background also includes experience working as an accountant for Imlay City Community Schools and as Business Manager for Clintondale Community Schools. She then worked as a Senior Associate for Croskey Lanni, PC, where she served in several roles including as a CFO for 5 public school academies, and an auditor of other public school academies and not-for-profit entities, as well as providing monthly accounting and reporting services for small businesses. She joined GPPSS in 2021.
Phone:
Email:
Degrees and Certifications: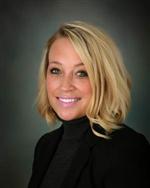 Phone: 313.432.3017
Email:
Degrees and Certifications:
Nicole Pilgrim, M.Ed, SHRM-CP - Executive Director, Employee & Labor Relations

Nicole joined the Grosse Pointe Public School System's central office administrative team in January of 2016. She has over 20 years of leadership and human resource experience in both Pre-K and Higher Education industries. Nicole has a Bachelor of Science in Business Management, a Master of Arts in Education, and a Graduate Human Resource Management Certificate. Nicole is also a certified human resource professional holding a SHRM-CP and the Inclusive Workforce Culture specialty badge. Nicole is an effective coach, business partner, and consultant to the leaders she supports. Her customer service and outside of the box growth mindset positively impacts our organization.
Phone:
Email:
Degrees and Certifications: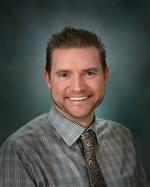 Phone: 313.432.3044
Email:
Degrees and Certifications:
Keith Howell - Executive Director, PreK-12 Teaching & Learning

Keith Howell started his GPPSS tenure as principal of Monteith Elementary, where he spent 8 years before moving to his current position as Director of PreK-Elementary Curriculum in July 2015. Before coming to Grosse Pointe, Mr. Howell spent 10 years at Harding Elementary within the Van Dyke Public Schools. The first 5 years he taught 4th-6th grade students and then moved to the principal position in 2002. Mr. Howell received his Master's Degree in Educational Administration from Saginaw Valley State University in 2001 and his Bachelor of Science in Elementary Education from Oakland University in 1997. He graduated from Notre Dame High School in 1992. Mr. Howell and his wonderful wife live in Macomb and have three amazing children. He believes that The Grosse Pointe Public School System is a wonderful place built on tradition where students have fun throughout the learning process. Furthermore, Mr. Howell believes our district is extremely lucky to have teachers and parents who work together for the best interest of children, because by working together we will continue to accomplish great things!
Phone:
Email:
Degrees and Certifications: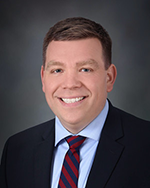 Phone: 313.432.5153
Email:
Degrees and Certifications:
Dr. Chris Stanley - Executive Director, Learning Technology & Strategic Relations

Chris started his career in Education as a high school English teacher for seven years working in Redford Union (one year) and Fraser (six years) Public Schools. Having the experience of teaching students in both the traditional and hybrid/online setting while working in a 1:1 environment, Chris honed his skills of using technology in the classroom. After earning his Ed. Specialist in Administration from Oakland University, Chris became an Associate Principal at L'anse Creuse High School North (two years) and joined GPPSS in the late Spring of 2017.