President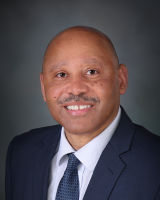 Phone:
Email:
Degrees and Certifications:
Joseph Herd

Joseph Herd graduated from Michigan State University with a BA in Criminal Justice and earned his master's degree in Social Work from the University of Michigan. He retired in June of 2020, after 28 years of service, most recently as the Deputy Chief for the Eastern District of Michigan United States Probation Department. He and his wife Verlona have two children that are graduates of Grosse Pointe North High School and a current middle schooler. Joseph has served on the selection committee for the North High School Principal and Assistant Principal/Athletic Director positions. He was appointed to the Board in January 2020, then elected to fill the remainder of that term in November 2020. His term expires December 2022.
Vice President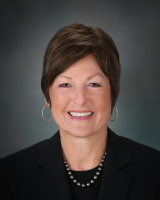 Phone:
Email:
Degrees and Certifications:
Margaret Weertz

Margaret Weertz is an editor, webmaster and communications professional. She earned her bachelor's degree from Wayne State University and a master's degree from Northwestern University. She has served on the selection committee for the North High School principal and the GPPSS Human Sexuality Advisory Board. She and her husband are 25-year residents of Grosse Pointe Shores. They have two sons who are recent graduates of GP North. Weertz was elected to the board in November 2014. Her term expires Dec. 31, 2022.
Secretary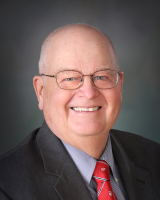 Phone:
Email:
Degrees and Certifications:
Dr. Christopher Lee

Dr. Lee received his undergraduate degree from the University of Michigan College of Engineering, then graduated from Wayne State University School of Medicine. He completed his orthopaedic surgery residency at WSU, and his fellowship training at Stanford University. He has staff appointments at St. John Ascension, Henry Ford Macomb, and Beaumont Grosse Pointe, as well as practicing with St. Clair Othopaedics and Sports Medicine. He lives in Grosse Pointe City, with wife Catherine. He has raised 6 children, and has 3 children who currently attend Grosse Pointe Schools. Dr. Lee is a graduate from Grosse Pointe South. Chris was elected to the Board in November, 2018, and his term expires on December 31, 2022.
Treasurer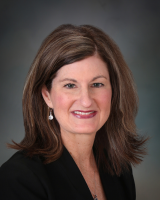 Phone:
Email:
Degrees and Certifications:
Colleen Worden

Colleen is an Assistant Prosecuting Attorney in the Special Victims' Unit in the Macomb County Prosecutor's Office, where she fights hard to protect kids every day. She graduated with a Bachelor of Arts from Miami University in 1990 and earned her Juris Doctorate from University of Detroit-Mercy School of Law in 1997. After graduating from law school, Colleen worked for a municipal law firm for 16 years, representing cities and townships all over Southeast Michigan. Prior to law school, Colleen worked as a Legislative Aide for a State Representative for four years, where she worked to balance state budgets and to enact legislation addressing equity in education.

Colleen is married to Dave Worden, and they have a daughter attending Parcells Middle School. Colleen served on the Executive Committee of the Monteith PTO for 4 years and is a current member of the Parcells PTO. She also served as a Room Mom for 4 years and as a basketball coach. A 26 year resident of Grosse Pointe, Colleen currently resides in Grosse Pointe Woods and has also lived in Grosse Pointe City and Grosse Pointe Park. Colleen was elected to the Board in 2020, and her term expires December 31, 2024. She was elected by the Board to serve as Treasurer of the Board of Education.
Trustee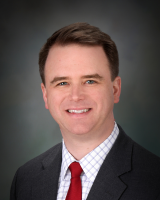 Phone:
Email:
Degrees and Certifications:
David Brumbaugh

David Brumbaugh was elected to serve on the Board of Education in November 2020. He lives in Grosse Pointe Park, and his children attend elementary and preschool in the district. Professionally, he leads a team of investigative analysts at the Internal Revenue Service. He previously served in multiple intelligence roles with the Michigan State Police, Defense Intelligence Agency, and Central Intelligence Agency. He was awarded a Master of Arts in Government from the University of Texas at Austin, and a Bachelor of Arts in political philosophy and international relations from the James Madison College at Michigan State University. His term runs through December 31, 2024.
Trustee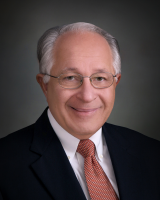 Phone:
Email:
Degrees and Certifications:
Ahmed Ismail

Board member Ahmed Ismail has been elected to our Board of Education four times (2004, 2008, 2014 and 2020). Mr. Ismail describes himself as a "forever student", especially when it comes to studying public education systems around the world. He has served twice as a member of a delegation of US educators invited by the Ministry of Education of the People's Republic of China to visit schools in China. In 2008, Mr. Ismail used the relationships to arrange for a group of Grosse Pointe students to spend the summer studying in China as guests of the Chinese government.

Mr. Ismail is a strong believer in school board members being trained to best serve their school systems. To that end, he has completed over sixty courses in school system governance and operations. The Michigan Association of School Boards (MASB) has formally recognized Mr. Ismail's achievements with a plethora of awards, including their Certified Board Member, Award of Merit, Master Board Member, Master Diamond, and Master Platinum awards. Of the 4,000-plus school board members presently serving in the State of Michigan, only 113 board members have achieved a higher level of education recognition from MASB.

In light of his extensive MASB training, Mr. Ismail was selected to serve on MASB's Resolution and Bylaws Committee for multiple terms. In addition, he was elected to serve as President of MASB's Legal Trust Fund. Mr. Ismail has worked to educate other board members from around the State by teaching about Bond Construction Oversight at the MASB State Convention as well as serving as a member of the MASB Mentoring Program, still consulting with many board members around the State. On a County level, Mr. Ismail has served on the Board of Trustees of the Wayne County Association of School Boards.

Mr. Ismail attended Poupard, Parcells, Grosse Pointe South, then Grosse Pointe North High School. He joined the Grosse Pointe retail business community shortly after high school, presently working with his wife, Mary Ann, at The Portrait Place. Over the years, Mr. Ismail has also served as a commercial construction cost consultant and contractor and as the developer of Clarkston's Avington Park residential community. His three boys attended our schools, with two of his sons graduating from Grosse Pointe North High School. He and Mary Ann reside in Grosse Pointe Woods. Mr. Ismail prides himself on being accessible to community members. He can be reached by phone at 313-343-9060 or via email at ismaila@gpschools.org.
Trustee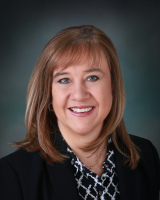 Phone:
Email:
Degrees and Certifications:
Lisa Papas

Lisa Papas holds a B.M. in Music Education from Wayne State University. She chose to stay home to raise her children for many years. She worked off and on for many years in the family restaurant business, supervising the opening of a new location. She has been teaching both high school and middle school vocal music as well as string orchestra and music history classes for the last decade. She has had both choirs and soloists that earned first division ratings at both District and State Music Festivals. Lisa has directed and produced musical productions and written many grants that have provided opportunities for her students to attend field trips, college visits and provided classroom equipment. Lisa and her husband John have raised their six children in Grosse Pointe. Their oldest four children are all graduates of Grosse Pointe South High School and their youngest two children are current students there. Lisa served on the selection committee for the Brownell Principal position. She has chaperoned many field trips over the years and been an active volunteer in various community and church organizations. Lisa was elected to the Board in November of 2020 and her term will expire in December of 2024.