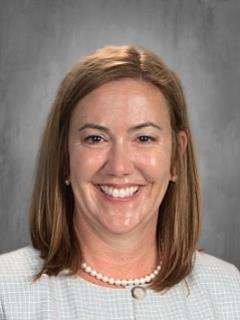 Phone: 432.3204
Email:
Degrees and Certifications:
Kate Murray

Principal

I have been a proud Norsewoman since 1995. I taught French and English here for 15 years. I have been part of the administrative team since 2011 and was named principal in 2013.

I grew up in Chicago and attended the University of Michigan where I majored in French and English. I was lucky enough to be placed at North for my student teaching, and I've never left. Like everyone who has the opportunity to walk through our doors, I was immediately drawn into the family-like atmosphere and the commitment to all students.

I am passionate about teaching and learning and am currently pursuing my doctorate in educational leadership at Oakland University. Go North!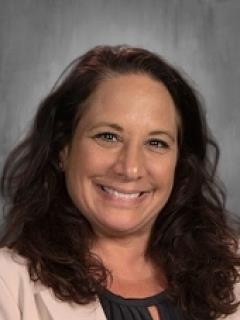 Phone: 432.3255
Email:
Degrees and Certifications:
Michelle Davis

Assistant Principal & Athletic Director

I have been a member of the North family since 1998. I taught Business Education classes here for 18 years; as well as a few Television Production classes when I first joined the North staff.

I attended Central Michigan University majoring in Television Production, Speech, Debate, and Communications with a minor in Marketing and Business Education. I have also received a Masters Degree from Eastern Michigan University in Educational Leadership/Secondary Administration.

My coaching and athletic experiences date back 30 years. I have enjoyed coaching girls basketball at the elementary, middle, and high school levels, as well as in Michigan's AAU program. I have coached softball at the middle school and high school level as well as boys Little League baseball.

I am passionate about education at all levels. I believe as educators it is our responsibility not only to educate our students, but to also embrace and continually grow in our own professional development as well.

I am the proud mom of two Norsemen; Nathan, Class of 2018 and Hannah, Class of 2020. My husband Eric is an AP Economics high school teacher in the South Lyon School District. I am also the vice president of a non-profit organization called the Jacob Michael Davis Foundation. The foundation is named after my oldest son Jacob who battled leukemia for 5 ½ years finally succumbing to the disease in May of 2005. The foundation is dedicated to helping families touched by childhood cancer. jacobmichaeldavis.org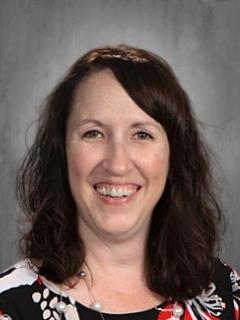 Phone: 432.3211
Email:
Degrees and Certifications:
Katy Vernier

Assistant Principal

I have been a member of the North community since 2001 and have been teaching and learning in the math department ever since. I have had the opportunity to teach a diverse group of math classes here, but Geometry has always been my favorite. I have enjoyed coaching multiple sports at North, advising the Class of 2008 and chairing the math department.

I grew up on the West side of the state, attending East Grand Rapids High School. I went to Albion College where I majored in Math with a minor in English. After graduating from Albion, I was lucky to become a member of the North family and have been working here ever since.

I am passionate about growing ALL learners here at North and am looking forward to continuing that work as an assistant principal.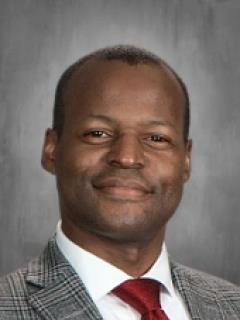 Phone: 432.3213
Email:
Degrees and Certifications:
Geoffrey Harris Young

Assistant Principal

Geoffrey Young started serving as assistant principal when Tom Beach retired. This allowed time for an optimal search to find the next Assistant Principal for North High School. To do so, GPPSS used an inclusive hiring process. In Mr. Young's words about leading at North, "I don't just know this place and its vision; I live it. I have lived it as a teacher, a mentor, an advisor, a department chairperson, a Summer Learning director and an Interim Assistant Principal." Mr. Young will draw upon all of these experiences, as well as serving on curricular committees, helping to create the award winning Freshman Assist program, developing the Professional Learning Community concept, teaching Advanced Placement courses, and leading professional development. He has been a teacher at North since 2000. In all of those years, he has worked diligently to lift students up, leading and modeling the pursuit of excellence for which our district is known.