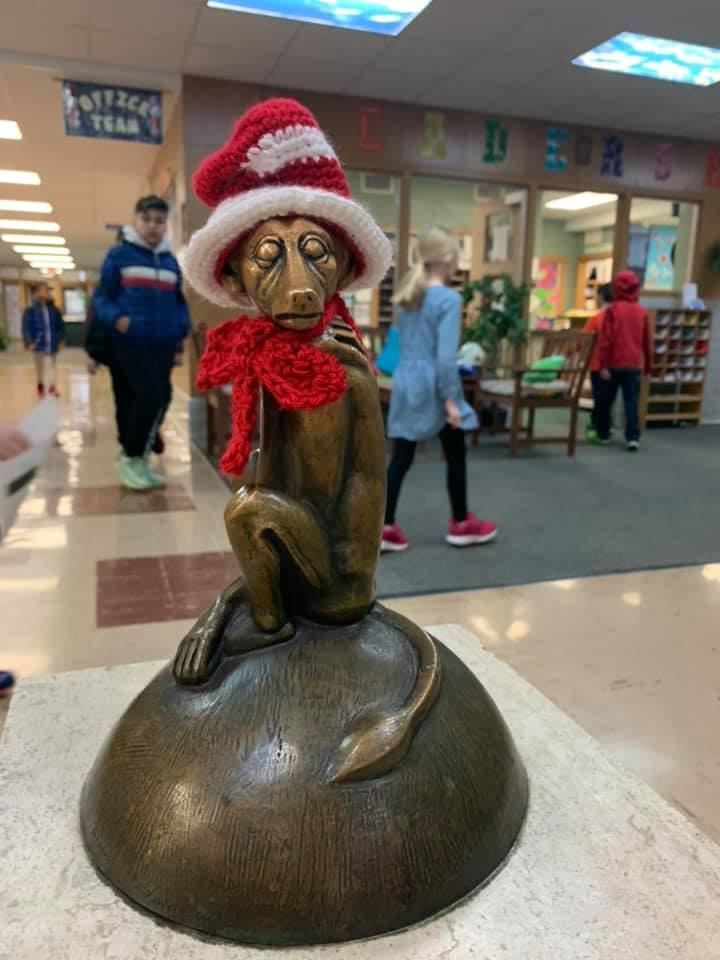 Phone:
Email:
Degrees and Certifications:
Welcome to Dexter's Page
Hello, my name is Dexter and I have a very interesting history which I would like to share with you. ...
In 1965, when Edwin Wendt was principal, the Ferry Parent Teacher Organization commissioned the noted sculptor, Marshall Fredericks, to create a statue to represent the school. Marshall Fredericks is the same man who created the Spirit of Detroit in front of the City County Building, the Victory Eagle on the Veterans Memorial Building, the giant Redwood Cross at Indian River, Michigan, as well as many other well-known sculptures. Imagine, I was created by him!
Anyway, when the statue was completed and the students got to see the lovable lemur, there was a contest in the school to name me. Several students, including first grader Suzanne McGlasson, came up with the name Dexter. Mr. Fredericks chose that name for the sculpture because of its close association with the philanthropist, Dexter M. Ferry, for whom the school is named.
I reside in the front hallway just outside the main office on a marble pedestal. The nice part of this is that all the students passing by rub my head for good luck. They must think I'm very special and, indeed, I am. I have been loved and treasured by all Ferry's students for over forty years and I will continue to guard over the boys and girls of Ferry into the 21st Century.
Thanks for visiting me. Please come again.